Meet Beauty Points by Gelamour, a luxurious salon experience given by the best professionals. Different than usual, you will enjoy amazing manicures, pedicures and spa treatments.
At Beauty Points you will find yourself in a beautiful and inspiring environment where service and experience are paramount. Luxurious salons filled with beautiful materials and soothing music. Let yourself be pampered and taken care of completely.
Enjoy top quality
The specialists are ready to provide you with beautiful and durable nails that last for weeks, combined with the best products it ensures an enchanting result! Gelamour's products are free of animal testing and put a smile on everyone's face.
Are you curious about which locations you can visit? Then take a look at our store locator!
Do you want to become a Gelamour Beauty Point?
If so, we would love to get in touch with you and tell you more about the growth opportunities and other benefits we can realize together with the Gelamour Beauty Point."
The different treatments of Gelamour
The professionals are all trained to provide high quality service. By doing trainings they are up to date with the latest trends and developments in the nail industry. For real pampering moments, you can completely relax in the salon.
Whatever treatment you come for, the professionals are ready to welcome you with love and attention in one of the Beauty Points.
Gelamour Gel Polish
njoy 2 to 4 weeks of beautiful and well-groomed nails without discoloration, dullness, cracking or loosening with Gelamour's Soak Off Gel Polish. Gelamour's wide selection offers over 100 different colors. Whatever occasion you have, there is always a color available to suit you. Gelamour's Soak Off Gel Polish is not harmful to the natural nail.
Gelamour Going Strong
For extra strengthening of the natural nails, you can undergo a Gelamour Going Strong treatment. This involves applying an adhesive gel that intensively nourishes the natural nails. Cracks and breaking of the nail are thus a thing of the past. It is the perfect basis for nails.
Gelamour Superstruct Acryl
Strong and reliable nails are achieved with Acrylics. Without worry, you can enjoy beautiful looking nails without cracks and dullness for weeks. Choose the length and shape of the nail yourself. You can make it as special as you want.
Gelamour Prime Builder Gel
For natural looking nails with protection, you can have a Gelamour Prime Builder Gel treatment. The gel has a thicker viscosity than the Going Strong or Gel Polish. It forms a beautiful adhesive layer over the natural nail. So you can enjoy beautiful artificial nails for weeks.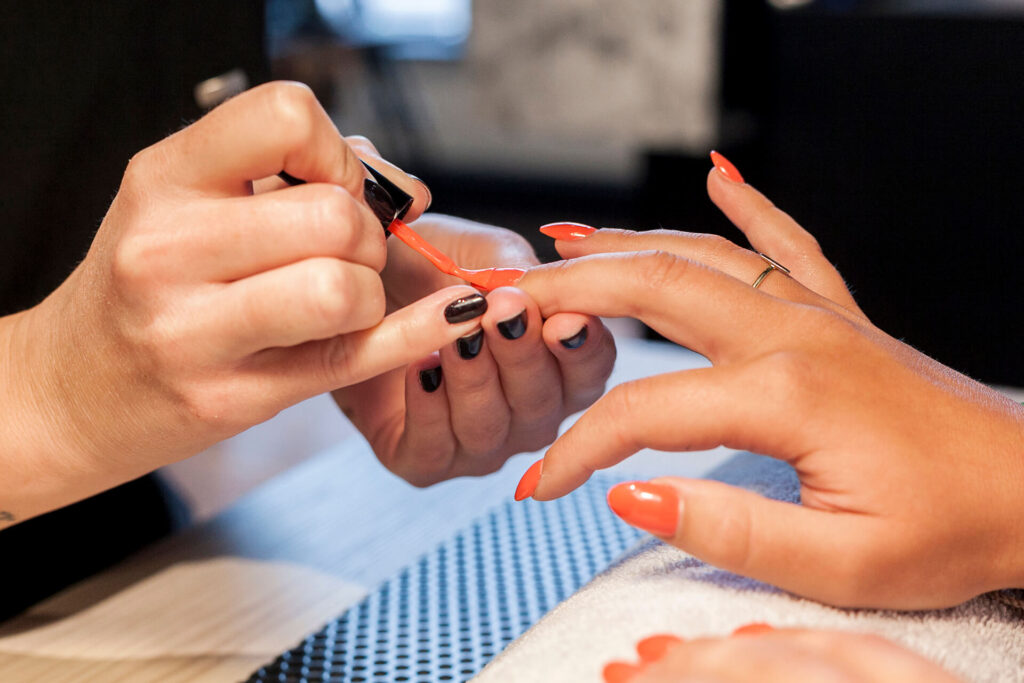 Gelamour SPA
For the ultimate experience, we recommend a wonderful spa treatment. During the Gelamour SPA treatment, the hands or feet are well pampered. Think of purifying scrubs, nourishing masks and relaxing massages.
Would you like to know more about the Gelamour Beauty Points?
Do you have any questions or would you like to reach us by phone? Feel free to call the respective salon, there they are ready to speak to you with love. Would you like to make an appointment? You can! Use the store locator above to see where and when you can go for a professional treatment at the Beauty Points of Gelamour.